Arts in Bloom April 27 -28, 2013

So much art! So little time! Artists' studios and galleries will be open
Saturday April 27 from 11:00 a.m. to 7:00 p.m.
and again on
Sunday, April 28 from noon until 5:00 p.m.
Sign the Sign-In Sheet at each location you visit and your name is included in
drawings for gift certificates
at the participating locations.
Booklets with more information and maps are available at each site. Or go online at the Arts in Bloom webpage.
The Steuben County Arts Trail includes the following visual and mixed media artists, pottery studios, glass artists, and galleries across the county:
---
Artists and StudiosAlan and Rosemary Clay Studio, BathSusan Williams Beckhorn, RexvilleBridget Bossart VanOtterloo, CorningCross My Heart, AvocaJennifer Fais, at Beulahland, Cameron MillsGoff Creek Pottery, BathGummers Custom Glass, HornellHavill Pottery, BranchportEric Hobein

pottery, at

BeulahlandMaria Holbein at BeulahlandNatural Form Furniture, RexvilleSheila Keefe Ortiz, CorningJay Pullman, ArkportRocky Hill Pottery, BathDan Roemmelt, CorningSimon Sananas, HammondsportBob Santandrea, Painted PostHal Sisson, AddisonSommerville Pottery,

Prattsburgh

Studio at the Octagon, HammondsportNoel Sylvester at Beulahland2 Crocked Pots, CohoctonWarriner Fiber Studio, HornellLucretia West, Avoca
Powered by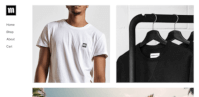 Create your own unique website with customizable templates.