Jennifer Green Fais
Sparkling rivers-majestic herons, stately bridges-lively wrens:
I take up my brush
& wake up the paints
jennifer green fais
---
---

Painting small works is both a challenge and a pleasure. They invite very close scrutiny and, you hope, delight. Because of their size, they are often filled with detail taking just about as much time to paint as a larger, looser painting! But, such a joy when they capture the essence!

The opening is Friday, February 9, 2018 from 5:00 p.m. to 7:30 p.m. with music by William Groome and treats by JoAnn Bonady & Son. The show runs through March 15.


​


---

The latest in our series of

Hours of Arts Festivals

happened during the summer of 2017. The Hours started as my 60th birthday celebration by inviting artist friends from around the world to collaborate in 60 hours of art undertakings. 66 is the latest rendition! It was amazing! Amelia is busily posting the results of more than 40 collaborations by 75 artists / dancers / writers / filmmakers / and more! Keep checking the Hours webpage...
---

A House Portrait - always a nice gift.

Looking for a gift for that person who has everything? I bet they don't have a portrait of their home, yet!

Perhaps, it is a restful cabin on the lake or a beloved childhood home, or their current residence. Be in touch - I'd be happy to chat......
© Jennifer Green Fais, 2000-2015
Powered by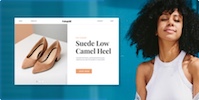 Create your own unique website with customizable templates.